Tag Archives:
art therapy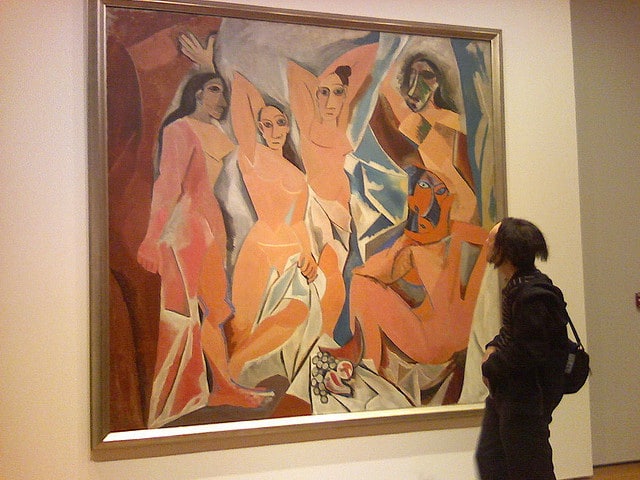 We all love that feeling of accomplishment we get when we complete a project, overcome a challenge, or create something beautiful—but it's not always easy to come by. When we're feeling tired, demotivated, or depressed, it's much more difficult to engage in the "work" part of the work and reward cycle our brains need to thrive.
Knowing how to stimulate feelings of reward and pleasure during such low periods is key to emerging from them as quickly as possible, and thanks to a new study by researchers at the Emory University School of Medicine, we now know there's an easy way to accomplish this: Simply look at art.
The Emory study, which included four male volunteers and four females (all in their mid-twenties) revealed that there is something special about viewing art; it more strongly activates the brain's "reward system" than other forms of pleasurable visual stimulation. When the researchers analyzed (via imaging technology) the brain activity of the study participants while viewing the works of Monet, Van Gogh, Picasso, and others, vs. while viewing photographs of similar subjects, they found that the brain's ventral striatum (a part of the reward system) was more active while viewing the works of art.
According to senior author Krish Sathian, M.D., Ph.D., professor of neurology, rehabilitation medicine, and psychology, this part of the brain is already well-known for its involvement in obviously reward-seeking behaviours (such as addiction and gambling), working in conjunction with the orbitofrontal cortex to create what is known as the "reward circuit". Interestingly, this area of the brain is also active during times of uncertainty; it plays a role in the decisions we make while under financial stress, for instance.
This study, which was supported by the State of Georgia, the National Institutes of Health, and the Veterans Administration, represents a departure from the usual research into how our brains appreciate art, which has typically been carried out from an aesthetic angle (i.e., figuring out how our brain reacts to art it deems "ugly" as compared to art it deems "attractive"). Such studies usually asked participants to assess art by rating its beauty on a scale of one to ten, and revealed that aesthetic preference is largely the result of activity in the amygdala, which is involved in emotional reactions, and parts of the orbitofrontal cortex.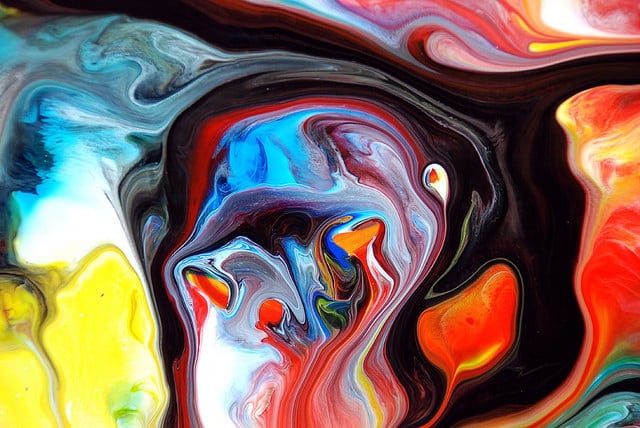 The field of psychology covers a broad spectrum of human interactions. When applied to mental health there are many preconceived ideas of the role of psychology. For many the place of psychology is limited to testing and psychotherapy.  It may be surprising to learn that there is a field of human experience where psychology plays an important role. That field is beauty and all things associated with it. Which brings us to the topic at hand: using art as a therapy.
Most have no problem understanding the common definition of therapy.  Add to the term therapy the word art and the result is a final term: art therapy.  Suddenly, for some the meaning may become a bit less clear. Among psychology professionals and lay persons the concept of art therapy is often misunderstood.  In fact, there are some settings where art therapy is given a secondary role of being an activity, a way of filling time and is is usually run by therapy aides.
According to Wikipedia's definition of art therapy: "Art therapy is a mental health profession that uses the creative process of art". As a professional extension of mental health services art therapy is a relatively new with its modern day introduction occurring in English speaking and European countries in the mid-20th century.
Among its critics are mostly traditional psychotherapists who view the only valid use of psychotherapy to be a talk therapy session. The idea of beauty having a psychological value seems irrational to many. Ironically, the very foundation of art therapy is Freud's theory of unconscious and it is built on assertion that visual images are the simplest and most natural form of human expression and experience.
There are many other mental health professionals who have grasped the psycho-therapeutic value of art therapy.  Those values include the use of art, as either something the client does or appreciates; meeting certain psychological needs. Among the areas of life that may improve through the use of art therapy self-expression, coping skills, managing stress, and strengthening a sense of self.