Tag Archives:
aesthetics of art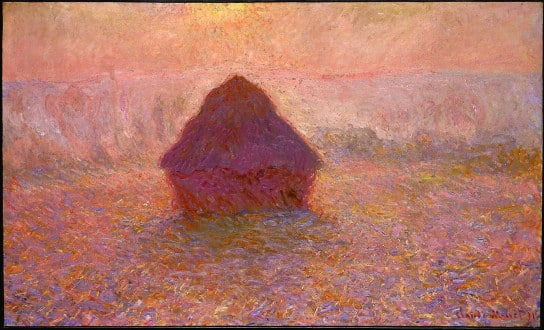 Hand in hand a couple looking to be in their 50's stroll through the art museum. Coming upon an area dedicated to impressionist art they stop and observe a Monet painting "Grainstack, Impression in Pinks and Blues"
"Hmm, Alice, here's one I just don't understand."
Looking first at the example then at her companion, she responds,
"Why Henry, I think it is beautiful."
It is interesting how differently people discern beauty. It's as though each of us has an individual eye for it.  But, is beauty individually or collectively determined? Let's see what we can learn.
Why is this important? It certainly can go a long way toward explaining or at least establishing an understanding of our human differences. Such steps, if used wisely can go a long way toward allowing for disagreement while not destroying something far more valuable than a response.